Guest Accommodations
Hilton Dallas/Park Cities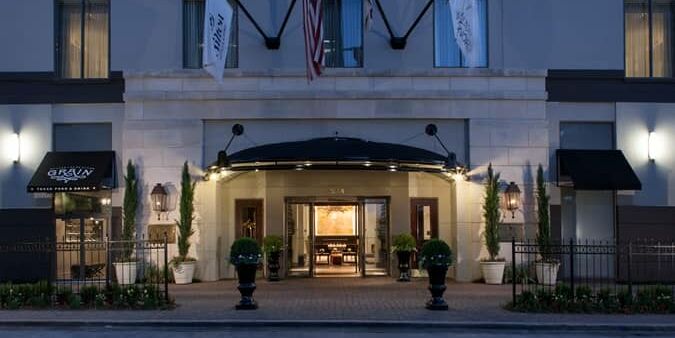 5954 Luther Ln, Dallas, TX 75225, USA
(214) 368-0400

The Park Cities Hilton is holding rooms at a discounted rate. Please call and request a room in the Staha-Schretenthaler wedding block (Group Code: SCS) or make reservations online through this link for a discounted rate. Please contact us if you run into any issue reserving your room.
Travel and Transportation
Dallas/Fort Worth International Airport
2400 Aviation Dr, DFW Airport, TX 75261, USA

DFW Airport is located between Dallas and Fort Worth and is the headquarters for American Airlines. DFW has numerous airlines with more than 170 destinations, meaning that it likely has a direct flight from where you are. DFW is about 25-45 minutes from the area of town where Nick & Sara's wedding will be and Uber or Lyft from DFW can run from around $30-45.
Dallas Love Field Airport
8008 Herb Kelleher Way, Dallas, TX 75235

Love Field is the home of Southwest Airlines and has flights directly to any place where Southwest flies. If Southwest flies to your local airport, you likely can fly direct into Love Field, which is in west Dallas. Love is very convenient to fly into and is about 8-10 minutes from the area of town where Nick & Sara's wedding will be. An Uber/Lyft from Love Field to the area is around $10-20.
Things to Do
Dallas Marathon and Half-Marathon

If you share Nick's love of running, you are in luck, because the BMW Dallas Marathon and Half-Marathon is the day after Nick and Sara's wedding. The route brings you through Dallas' best landmarks and around White Rock Lake. Sign up or just beware of the road closures for race day.
Highland Park Christmas Lights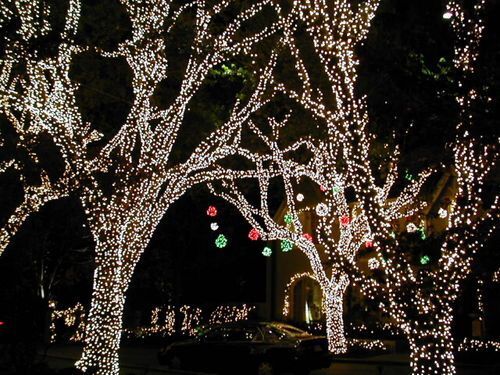 Stretch your legs, take a drive, or book a carriage ride through Highland Park during the holidays. The houses are grand and the holiday decor is stunning. Click Here for one suggested route through the neighborhood. This route even goes past Flippen Park, where Nick proposed!
Just before the month of December, the City of Highland Park covers its famous Big Pecan Tree with lights and flips the switch. The lights go back on every night until New Year's and you can often see carolers under the tree as they entertain the public with festive holiday tunes.
The Trains of North Park Center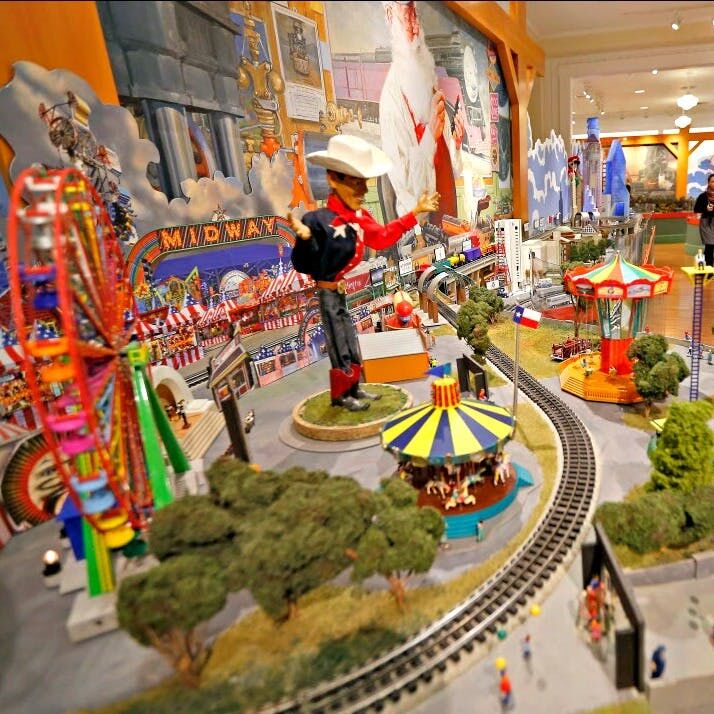 8687 N Central Expy, Dallas, TX 75225
214.631.7354

The Trains of North Park Center offers train lovers 2,500 feet of train track that winds through miniature landmarks like Reunion Tower, the Statue of Liberty, and Mount Rushmore. More than forty locomotives pull train cars around the track to the delight of kids and adults.
Since 1987, the trains have raised more than $13 million for the Ronald McDonald House of Dallas, which has helped more than 37,000 families.
Hours: Monday through Saturday 10 am to 9 pm; Sunday 11 am to 7 pm
Also North Park is a great place to get some last minute holiday shopping done. If you are having trouble finding parking, do as the Dallasites do and valet.
The Dallas Arboretum and Botanical Gardens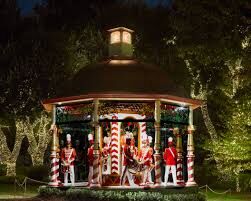 8525 Garland Rd, Dallas, TX 75218

Holiday at the Arboretum features the return of the magnificent The 12 Days of Christmas outdoor exhibit, as well as 500,000 lights throughout the garden at night, trimming the architecture of the historic homes and lighting the canopies overhead—including a 30-foot-tall tree at the center of property.
The 12 Days of Christmas outdoor exhibit features an elaborate collection of 25-foot Victorian style gazebos filled with the charming costumed characters, whimsical animals and music made famous by the beloved Christmas carol.
Enjoy the .75-mile walk through the garden exhibit, as you witness these handcrafted gazebos spread across this winter wonderland.
George W. Bush Presidential Center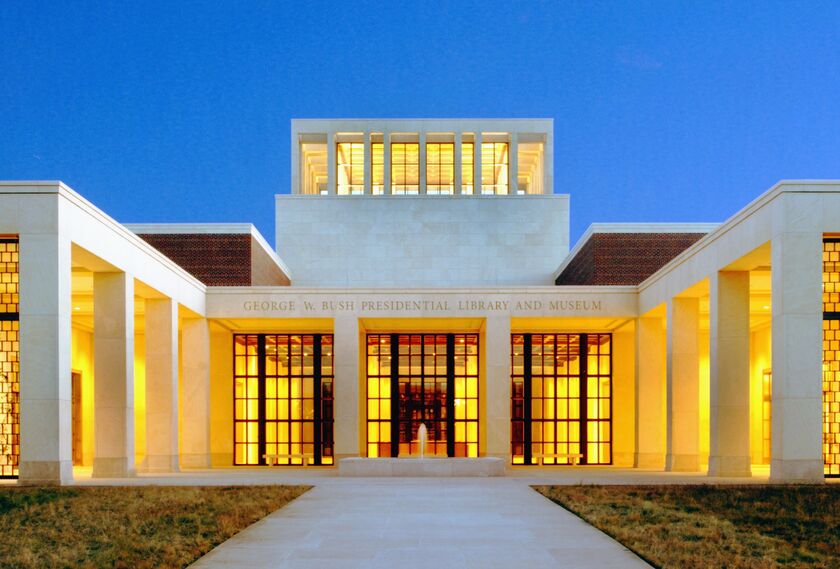 2943 SMU Boulevard, Dallas, Texas 75205

The George W. Bush Presidential Center, is the 13th Presidential Library administered by the National Archives and Records Administration (NARA). With its state-of-the-art interactive exhibits, the Center gives visitors an in-depth look at eight years of American history, the American Presidency, and important issues of public policy. No matter your politics, the museum is can't miss. It is truly well done and touching.
Perot Museum of Nature and Science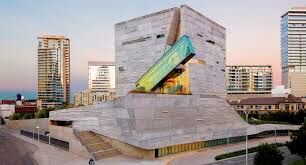 2201 N Field St, Dallas, TX 75201

The Perot Museum is a place where families can learn together and individuals can take a break from their daily routines to ponder the vast mysteries of science. Visitors can wander, either to get lost or to find their way, as they discover something new and fascinating.
The Perot has fun interactive exhibits for kids of all ages -- You can even race a T-Rex!
Preston Center and University Park
Nick and I made a map with all the places we enjoy in the area immediately around the wedding and hotel. There are lots of great restaurants and shopping within walking distance around the hotel. Click here for the map with Nick and Sara's suggestions.